Template:Guidelines-Screenshots-Lots-Required-Int
From SimsWiki
Interior Floor Plans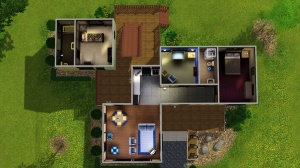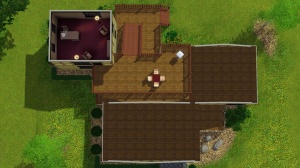 Show a basic layout or floor plan of the lot, ensuring that for each building on it, the entire level is displayed. (This pic needs to present the complete layout and not just a collage of individual rooms.) This is best accomplished with an overhead shot. Make sure these pictures are large enough so people can see details.

Make sure that you display the floor plan for each playable level on your lot if there is more than one accessible floor, and be sure to center just the house itself in the picture.


TS3 Apartments

Make sure the floor plans include the livable area as well as the NPC areas that are marked with the hidden room marker. For levels that you have used the level skip marker, you can just state that in the description about those levels, you do not need to provide those floor plan views.