Delphy's Download Organiser/Quick Start
From SimsWiki
Before you install
You need the .NET Framework 1.1 to run this program. If you can run SimPE, then chances are you can run this.
Installation
To install, simply unzip the .rar file into a new folder. Download the .rar file at MTS2.
Running the program
Double click the DownloadOrganiser.exe to begin.
Note that Delphy's Download Organiser can't be run from a network drive.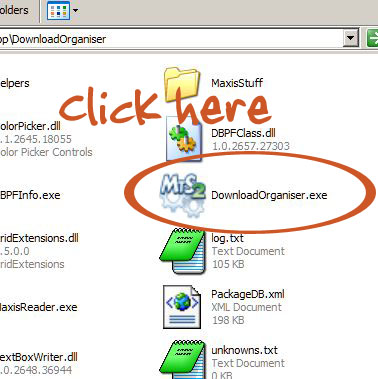 First Scan
When you launch the program for the first time you will be presented with the Scan Wizard dialog, as follows: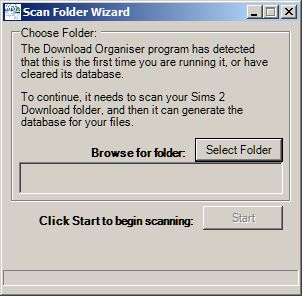 Click the Select Folder button and point it towards your My Documents\EA Games\The Sims 2\Downloads folder.
Click Start to begin scanning.
Once the scan has finished you will be notified of the time and be taken to the main screen: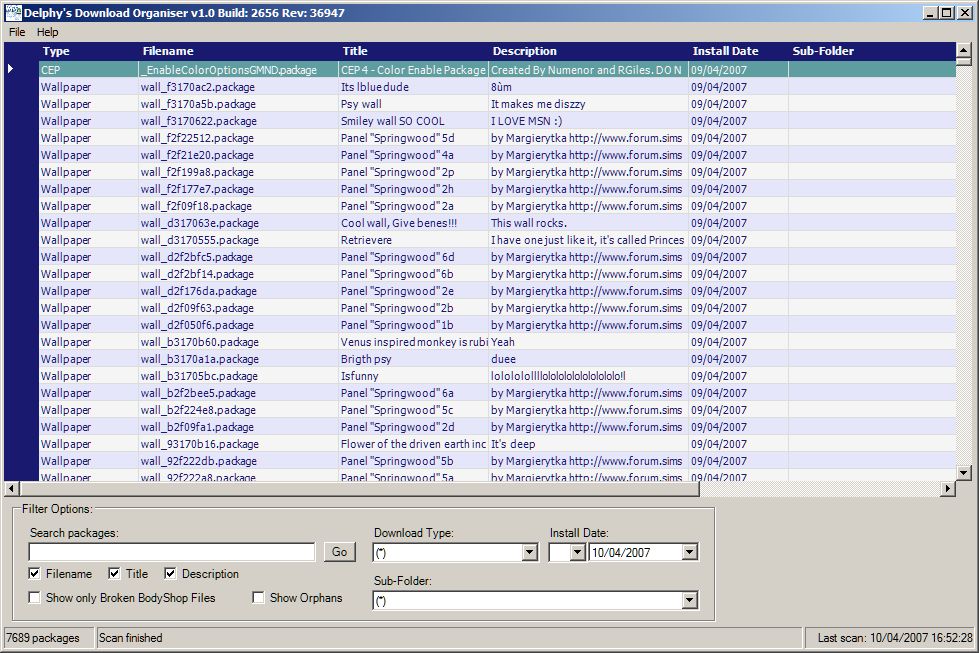 For information on what to do now, see General Usage