Fansite:Doursim
From SimsWiki
Doursim is a free fansite offering CC for bodyshop as well as objects.
Details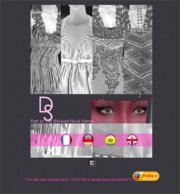 This site is no longer available.
About
Doursim was founded by Dour in 2006. Doursim has a forum.
FAQ
May I post your work on my site? No
May I display your work on my models/in my movies? Sure! Please send a link so I can see it!
May I upload your work on a sim in The Exchange/MTS2? Yes, but please give credit
May I upload your work to a paysite? Hell no. This includes TSR or any site that calls itself "donation"
Can we be affiliates? I'm not currently looking for affiliates
May we trade links? Yes, please contact me via the contact form in FAQ.
External Links