Fansite: Vpn's Garage
From SimsWiki
Details
VPN's Garage is a large community of 3d modellers for The Sims 2, that offers vintage simlish cars, with simlish brands.

What is?
Founded in the June 2009 by the simlish car creator VPN, the main goal of the community is to create not cars with real life brands, but cars with simlish brands, such as Smoogo, Yomoshoto, Landwhale, and the other ones of the game. The site is focused on the production of vintage simlish cars, and it is constantly updated.
It offers also lots for The Sims 2 and The Sims 3 and recolours.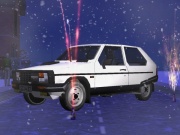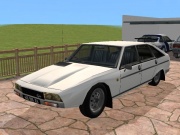 What simlish brands are featured on The Garage?
Here is a list of the simlish brands featured on VPN's Garage. The Garage makes vintage simlish cars for both the standard Maxis brands, and the ones invented by the artists of VPN's Garage.
Standard Maxis Brands:
Smoogo Automotives Incorporated
Yomoshoto Motor Corporation
Landwhale Passenger Cars (Formerly Heaveola Motor Company)
Hunka (Hwang Motors Inc.)
Yagundai Automotive Group
Custom-created Simlish Brands:
Lelion Voitures
Escudo Automobili
Wolfsburgh Automobilwerke
VEB S.N.A.
Dover Engineering Stillhon
NovAZ Avtozavod
Heaveola Motor Company
BNB Motor Company
Sanders&Montargute Industrielle
Officine Meccaniche Lamell
Lambda Automóviles de Riberia
Cermeydes Sense Motorwagen Gruppe
Is the site free?
VPN's Garage is a totally free community that requires only a free registration in order to download the cars. The simlish cars featured on VPN's Garage are completely unique in their kind, and they cannot be found in any other site.
VPN's Garage is part of The Sims 2 Carsource network, and it is affiliated with The Sims 2 Carsource, VoVillia Corporation, The Simmers Club, Gnauty 'Lil Gnomes and many other big communities of the Sims 2 custom content scene.
External Links