PSP7 ImgCompress
From SimsWiki
Compressing Images in Paint Shop Pro 7
Open the image you want to compress.
Click File -> Export -> JPEG Optimiser.
Go to the Format tab of the Optimiser.
Tick Progressive.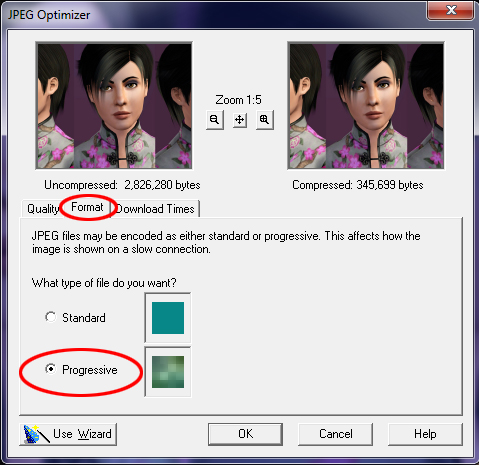 Go to the Quality tab.
Use the zoom buttons to zoom the preview in/out.
Filesize is under the Compressed preview. The filesize is in bytes: 250 kb (the maximum filesize for upload) is 256,000 bytes.
Use the Compression slider to change the compression - higher numbers = smaller files but less quality.
Click OK.